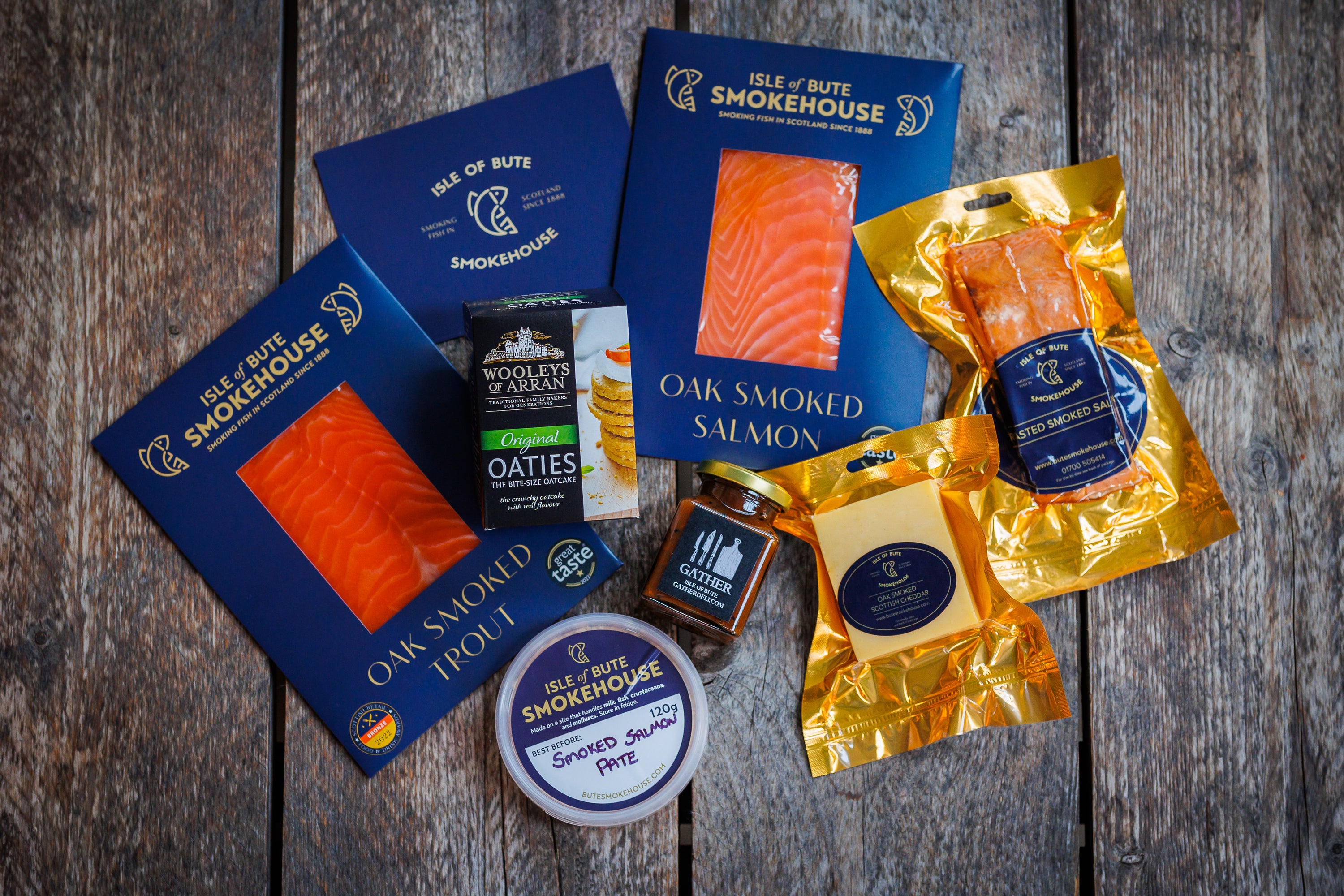 Description
Sustainability
Delivery
The perfect gift of local West Coast Scottish products.
Our Smokehouse bestsellers are guaranteed to please all. On top of our top smoked products, including our new and very popular pate, we include a tasty preserve from our local deli, Gather. Delicious Oaties from our lovely neighbouring Isle, Arran, and a handwritten Isle of Bute Smokehouse gift note.
Oak smoked salmon (100g) 
Oak smoked trout (100g) 
Roast Smoked Salmon (200g) 
Oak Smoked Cheddar (160g) 
Gather Deli Chutney

Arran Oaties (190g)

Smoked Salmon Pate (120g)

Handwritten gift note
As a smokehouse we are conscious of our production from start to finish. From locally sourcing our fish, to using recycled materials for packaging and reducing our carbon emissions by minimising deliveries. Read more about our sustainability practices here.
We ship everywhere in the UK for a flat rate of £8.00.
Orders are shipped out every Tuesday and Wednesday and please note there is a 5 day lead time on all orders.
Please note during December only we have two delivery days a week. As a busy time of year our courier partners do experience delays. We track all our parcels, to make sure they get to you. However please contact us by email if your order is delayed and you would like more information.