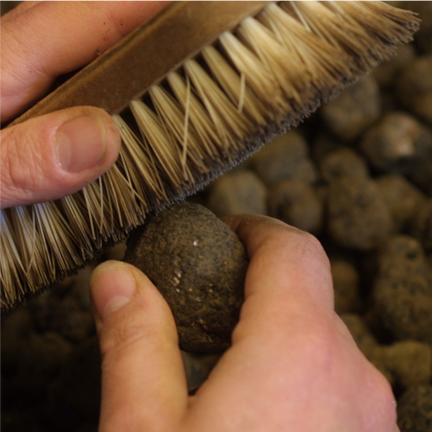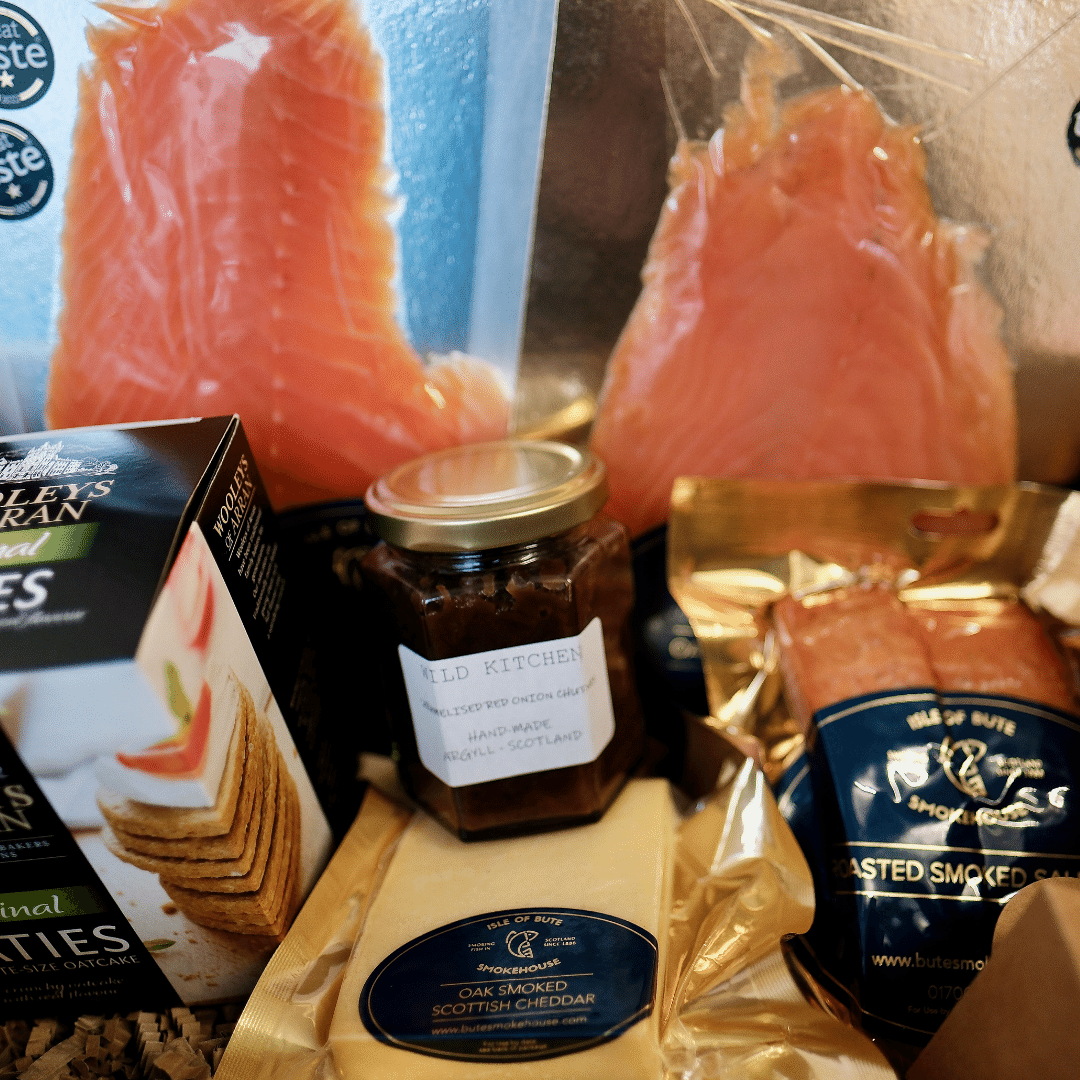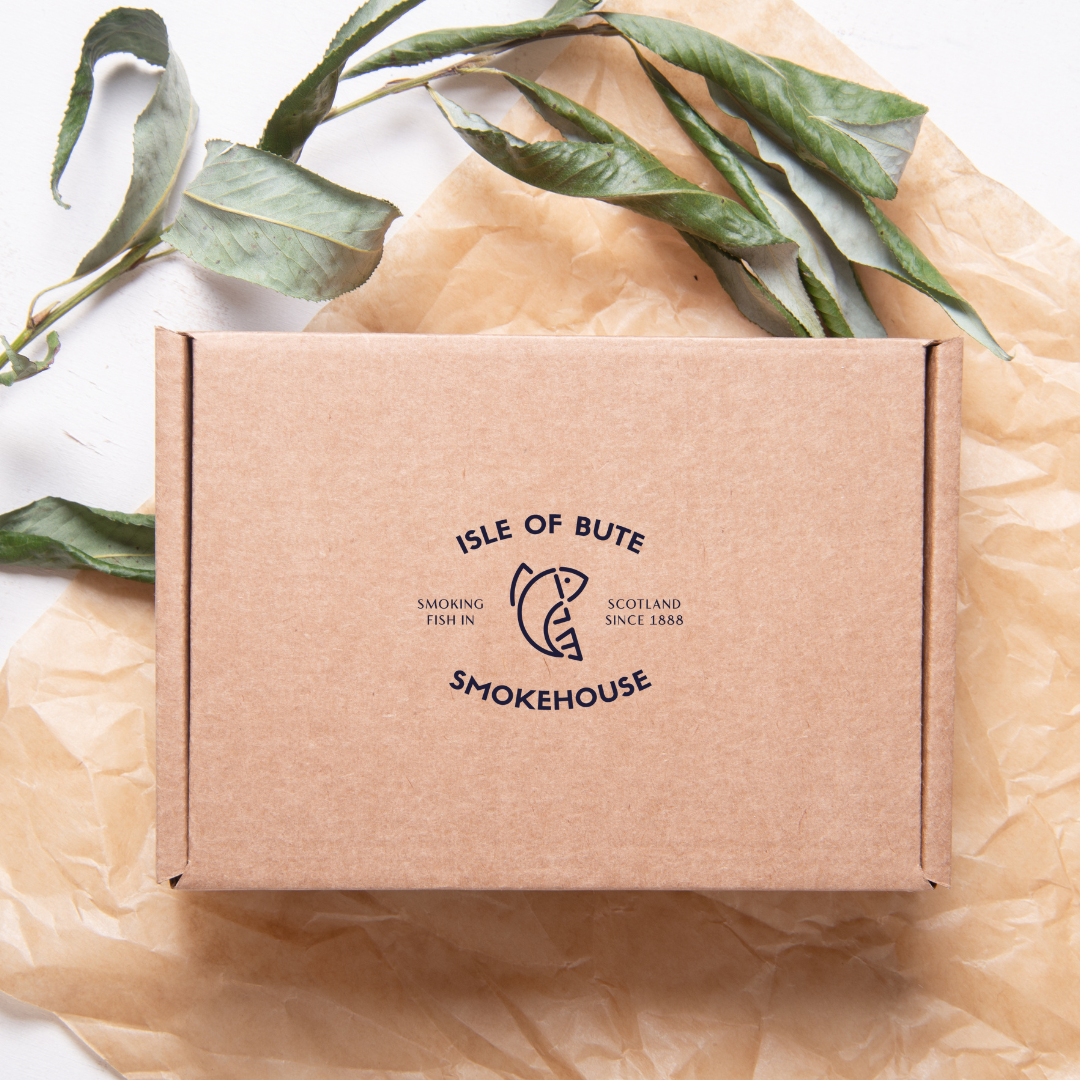 Description
Sustainability
Delivery
The perfect gift or an easy tasting board of local Scottish products.
Our Smokehouse bestsellers are guaranteed to please all. On top of our top smoked products, we include a delicious preserve from Wild Kitchen, a local start up based in Argyll. Delicious Oaties from our lovely neighbouring Isle, Arran, Homemade tablet from local bakers, Bridge Park Bakes and a hand written Isle of Bute Smokehouse gift card.
This box is extra special as it includes Scottish Truffles, from the only producer in Scotland, more details below. 
Scottish Truffles (50g)
Oak smoked salmon (100g) 
Oak smoked trout (100g) 
Hot Roast Smoked Salmon (200g) 
Oak Smoked Cheddar (160g) 

Wild Kitchen – Argyll Preserve

Arran Oaties (190g)

Bridge Park Bakes Tablet

Gift Card
More about Scottish Turffles
These Truffles are grown on the outskirts of Edinburgh, on the only producing orchard in Scotland, planted in 2011 by truffle experts Mycorrhizal Systems Ltd. The Black Autumn Truffle (Tuber aestivum syn. uncinatum) has an incredibly deep aromatic scent with those from more northern areas have a much richer aroma. These incredibly rare truffles are extremely high quality. 
The surface of the fresh Black Autumn Truffle is brown to black, its hard exterior can be removed with a knife, but this is not necessary when shaving or grating. Grate or shave fresh Autumn Truffles as thin as possible over hot, buttery, savoury autumnal dishes. 
Caring for your Fresh Truffles
Firstly – Remove them from the vacuum sealed packaging.
Fresh Black Autumn Truffles are at their absolute best used within 4 days but if cared for and stored properly, they can be stored longer. Store them in an air-tight container, sitting on paper towels. Keep below 6 degrees. Allow the fresh truffles to breathe, and change the surrounding paper daily, to make sure the truffles are kept dry. If any surface mold develops, this can be cleaned off with a stiff brush and running water but be sure to pat dry before placing back into the fridge. 
All our fresh truffles, including these fresh black autumn truffles are delivered in specialist insulated packaging. This maintains a constant low temperature. This ensures they arrive to you as fresh and aromatic as possible.
Quality Control 
Every fresh truffle is individually quality checked and graded to ensure it reaches you in optimum condition. As such there may be small "nicks" cuts, or notches on the exterior of the truffle; created during quality testing or to remove natural damage. Unlike most truffles on the market, we can tell you the exact day these are harvested and even the name of the scent dog who found them!
As a smokehouse we are conscious of our production from start to finish. From locally sourcing our fish, to using recycled materials for packaging and reducing our carbon emissions by minimising deliveries. Read more about our sustainability practices here.
We ship everywhere in the UK for a flat rate of £8.00.
Orders are shipped out every Tuesday and Wednesday and please note there is a 5 day lead time on all orders.
Please note during December only we have two delivery days a week. As a busy time of year our courier partners do experience delays. We track all our parcels, to make sure they get to you. However please contact us by email if your order is delayed and you would like more information.